Ari and Katniss are parents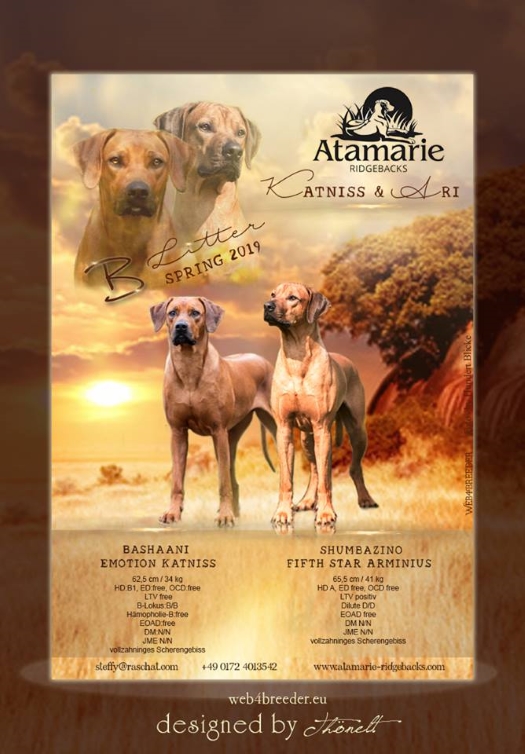 At Kennel Atamarie by Steffy and Mathias Raschat,Shumbazino Fifth Star Arminius "Ari" became a daddy for the first time.
The birth was a hard struggle for Katniss. 9 puppies (7/2) were born, but unfortunately the two girls did not survive. That makes us very sad.
Katniss and the 7 tough boys are doing very well now and we are looking forward to your visit.