Chimbazi successful in Italy
Our offspring Shumbazino Chimbazi visited the 18thClubshow of the RRCI in Trissino (Vicenza)together with her 2- and 4-legged family.
They spent a very nice weekend and were very successful.
Cojochripa Chirombo : Exc1 Veteran class males, best Veteran
Shumbazino Chimbazi : Exc1 open class bitches
Mzingazi Amatimba : Exc3 open class bitches
Congratulation to Esther and Gerhard! You are simply the best dog parents .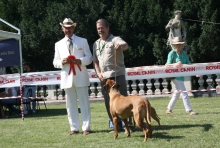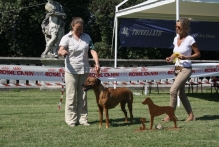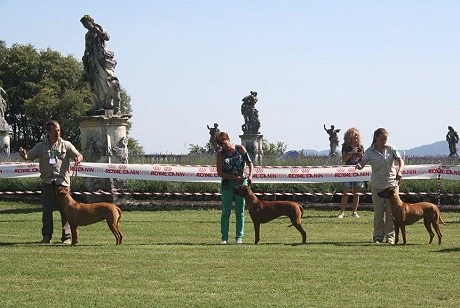 ęSara Venturelli